Long Jing!Dragon Well Green Tea Worldwide FREE shipping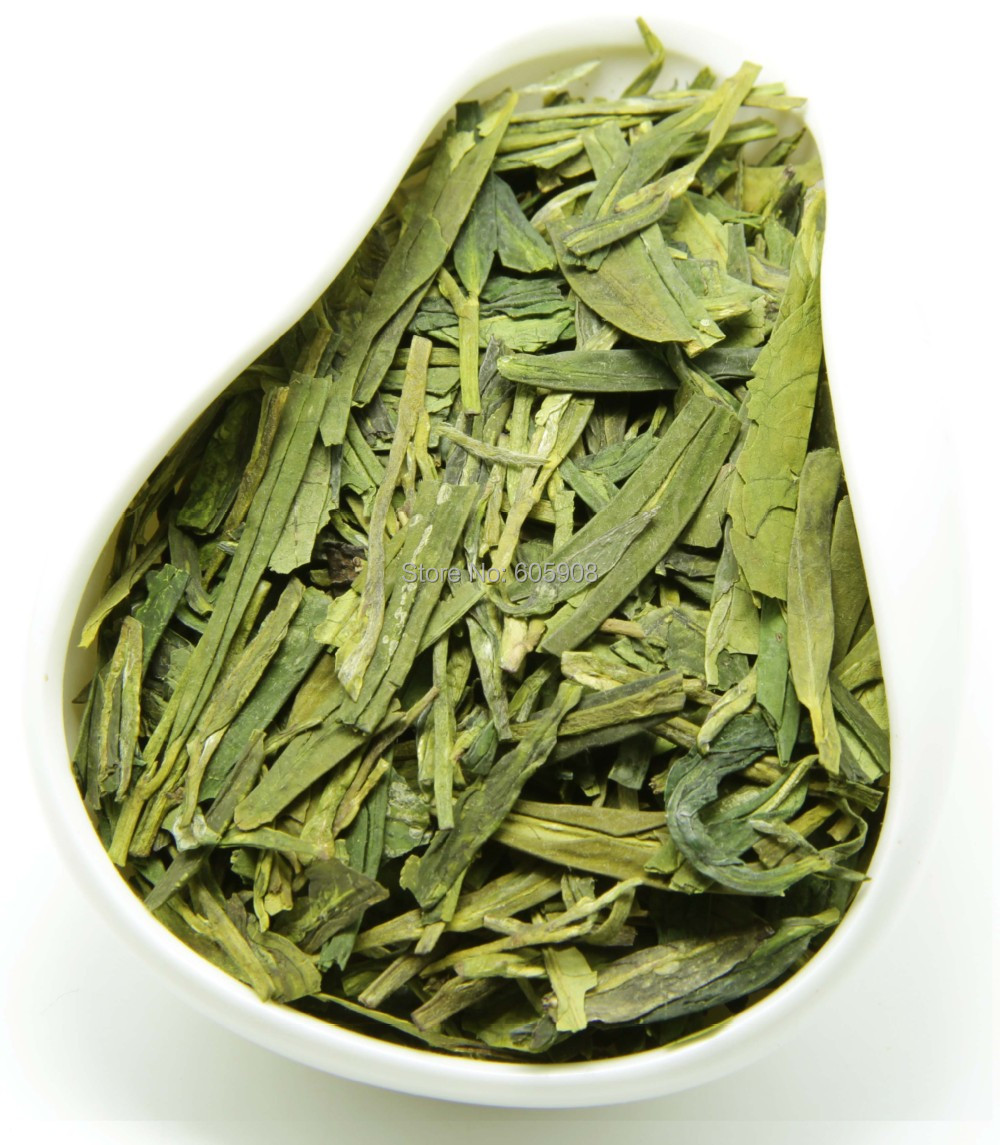 Please note that we attched how to percent the green tea,we couldn't guarantee the bag style keeping the same due to design update,wish you could understand in case any dispute cause,thanks.

Ranking the first among the ten famous teas in China, Dragon Well tea is well-known for its green. The Dragon Well tea grows on the hills west to the West Lake in Mei Jia Wu Village where has all that are essential to the growing of quality tea-fertile soil, moderate climate, plentiful rainfall, mist and cloud that enclose the hills all the year round. Special care in breeding and picking and unique traditional hand roast method also contribute to the superior quality of the tea. Every 500g special grade Dragon Well tea need about 26,000 pieces of tender shoot handpicked before April 5 which are then roasted by hand with special care for about 10 hours. T
Taste: Dragon well tea is renowned as "green in hue, strong fragrance, mellow taste and pretty appearance". It is soft but far, fragrant but fresh, having a particular style. The Dragon Well has four distinct characteristics: 1. flat leaves, 2. jade green color, 3. soft and mellow flavor, 4. sweet, fresh aroma. Dragon Well tea is flat-shaped, stiff, of even size and smooth. The tea comes out in lobes when infused in a pitcher with clear water. The bright green of the tea infusion, the long-lasting fragrance, the refreshing and sweet taste bring real enjoyment to the drinker.
Health Benefits: Dragon Well contains the highest content of antioxidant compounds. Antioxidants are proven to help in the fight against certain cancers, lower cholesterol levels and blood pressure, reduce the likely-hood of getting the flu and other infections, and help reduce the signs of aging
Notice: Party and State leaders like the late Chairman Mao ,Jiang, the late Premier Zhou, Deng Xiaoping, Zhu De, Chen Yun, Chen Yi, Ye Jianying and a mong the VIPs Queen Elizabeth II of the United Kingdom , Nixon and Kissinger were all very fond of Dragon Well tea which also serves as a present tea for visiting heads of foreign states.
You are looking for a refreshing cup of tea, we welcome you to try the wonderful Dragon Well.

A bid on our auction states that you have read and agreed to all our store policies.
* The product color you receive may vary, if you don't mention to us.
Item will be shipped out within seventy two hours after your payment is received and cleared.
* We are not responsible for any accidents, delays or other issues that are the responsibility of the shipping services;
* For international orders, buyer is responsible for any applicable import duty, local taxes and VAT. Please verify with your customs before purchase.
* We offer free shipping service only via China / Hong Kong Post Air Mai. Under normal circumstances, shipping takes approximately 7 to 20 business days (Except Saturday and Sunday). It will take longer time than EMS, but that is why it is at such good price! SO WE RECOMMEND YOU CHOOSE CHINA / HONG KONG POST AIR MAIL.

* If you would like to choose quick shipping, please choose EMS, UPS, Fedex, DHL, or TNT, or please kindly contact us for the quotation.
* We do not prefer to ship to P.O. Box and military area unless the buyer insist to. Buyers may need to bare higher risk of the lost of shipment.
* We do not prefer to ship to P.O. Box and military area unless the buyer insist to. Buyers may need to bare higher risk of the lost of shipment.
* DOA/Defective goods will be refunded or exchanged depending on availability.
* Please return item to address shown on package. Product must be returned in its original packaging.
* Buyers are responsible for paying the shipping for returns.